Non-Invasive Facial Rejuvenation
Treating Patients in New York and New Jersey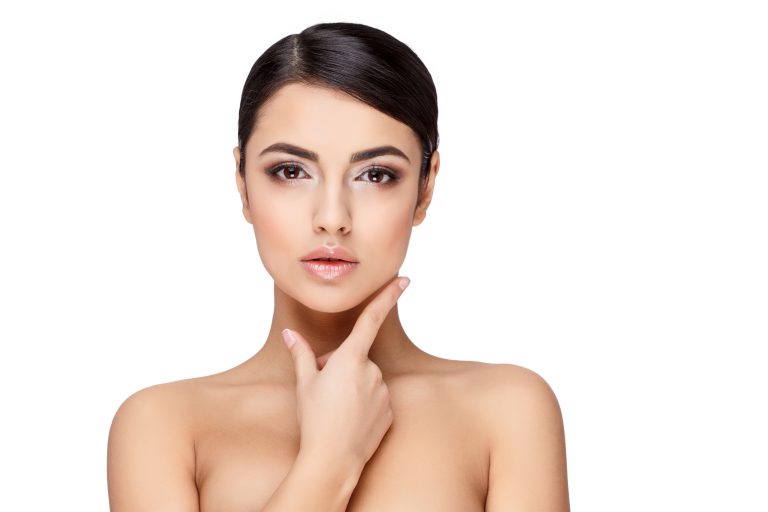 Not all facial rejuvenation procedures involve a surgical component. At Plastic Surgery Center 46, Dr. Shinji Lee offers a wide range of non-surgical, minimally invasive treatments to soften the appearance of facial aging and/or treat sun damage. The trusted plastic surgeon tailors each treatment to the needs of each patient. Whether you wish to turn back the clock or restore a beautiful skin tone and texture, Dr. Lee and her team will work with you to achieve your goals.
Skin Rejuvenation
Laser Skin Treatments
Laser skin treatments use focused laser energy to penetrate the topmost layers of the skin and correct various skin and aging concerns. Dr. Lee can recommend a laser treatment if you have concerns about aged, dull, dry or damaged skin; skin laxity; unwanted spider or varicose veins; or unwanted hair.
Erbium Profractional laser
The Erbium profractional laser is a state-of-the-art system that creates microscopic channels in the skin to trigger the production of new collagen deep within the dermis. Treatment is highly customizable, ensuring precise results. The Erbium laser can be used to treat fine lines, wrinkles, lax skin, age spots, sun damage, hyperpigmentation and acne scars.
Micro Peel
Micro peels combine microdermabrasion and a chemical peel to produce longer-lasting and more noticeable rejuvenation. First, the topmost layers of skin are gently exfoliated to slough off dull and dead skin cells. Then, a chemical solution is applied to the skin to further remove dead skin and promote collagen growth. Micro peels can be used to treat fine lines, wrinkles, hyperpigmentation, age spots, poor texture and other skin problems.
Microneedling
Microneedling uses tiny needles to create controlled punctures in the skin. The body responds by producing fresh, new collagen that results in smooth and youthful-looking skin. Microneedling can be used to treat an array of aging and skin concerns, including wrinkles, fine lines, acne scars, hyperpigmentation and large pores.
Radiofrequency Skin Treatment
This treatment uses radiofrequency energy to heat tissue and stimulate the body's collagen regeneration process. This in turn leads to firmer, tighter skin and the reduction of wrinkles, fine lines and other signs of aging. Radiofrequency treatments can also be used to reduce bulges of fat.
Broadband Light (Intense Pulsed Light) Therapy
BBL, or IPL, therapy uses bright bursts of high-energy light to damage the treated area and trigger the creation of smoother and healthier skin. BBL therapy can be used to treat acne, dark spots, broken capillaries, spider veins, skin redness, uneven skin tone and signs of aging.
Ultherapy
Ultherapy uses ultrasound energy to reach the deepest layers of skin tissues to promote collagen growth, in turn creating tighter and firmer skin. Ultherapy can be used to treat mild to moderate skin laxity on the chin, neck or eyebrows; or fine lines and wrinkles on the chest.
Fillers and Injectables
Botox
Botox is a neurotoxin that temporarily relaxes the facial muscles responsible for everyday facial expressions such as smiling, squinting and frowning. The suspension of movement of the facial muscles causes wrinkles and fine lines to smooth out.
Restylane Lyft
Restylane Lyft is the first and only FDA-approved hyaluronic acid-based filler for restoring youthful volume in the face and hands. Hyaluronic acid is a naturally occurring substance that binds to water molecules to increase volume in the skin. In addition to treating lost volume, Lyft can also be used to soften moderate to severe facial folds, including nasolabial lines, and to treat age-related mid-face contour deficiencies.
Restylane Silk
Restylane Silk is FDA-approved to plump the lips and smooth out wrinkles around the mouth. The result is a fuller and more youthful pout.
Juvederm
Juvederm is another popular injectable filler composed of hyaluronic acid. It can be used to soften the appearance of deep facial folds, vertical lip lines and smile lines. Juvederm can also be injected into the lips for a fuller and more attractive appearance.
Voluma
Voluma is from the Juvederm family of filler products specially designed to correct the age-related loss of volume in the cheek area. When injected into the apples or the apex of the cheeks, Voluma restores volume and shape and provides a subtle lift to the area.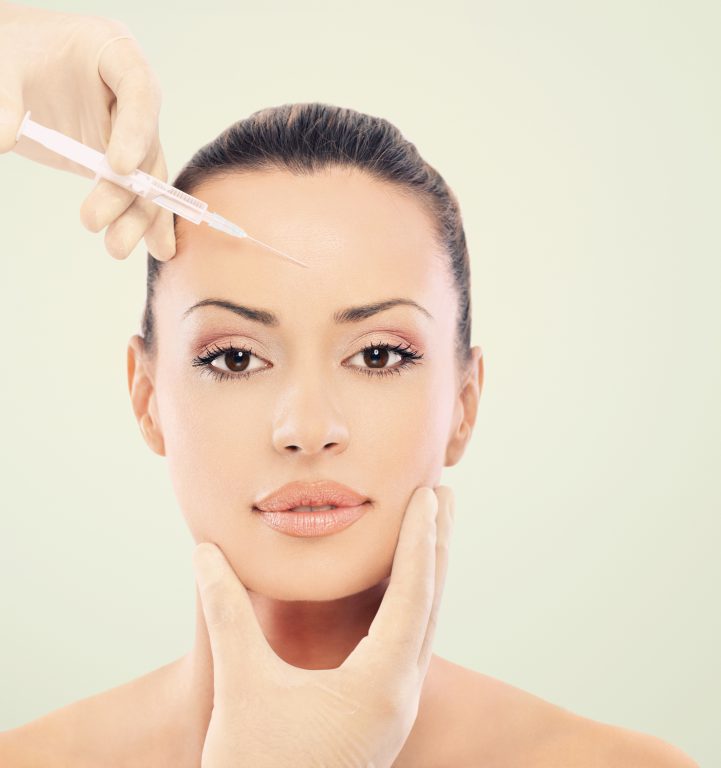 Perlane
Part of the Restylane of products, Perlane is a hyaluronic acid filler that treats fine lines, hollowed-out skin and moderate to severe wrinkles and folds, typically in the mid-face area.
Sculptra
Made of polylactic acid, Sculptra restores volume and collagen that has been lost over time. Sculptra can be used to fill in hollowed out or sunken facial areas.
For more information about the non-surgical facial rejuvenation and skin treatments available at Plastic Surgery Center 46, schedule a personal consultation. Contact Dr. Lee's Manhattan practice by calling or emailing us today.