Facial Aesthetic Surgery
Treating Patients in New York and New Jersey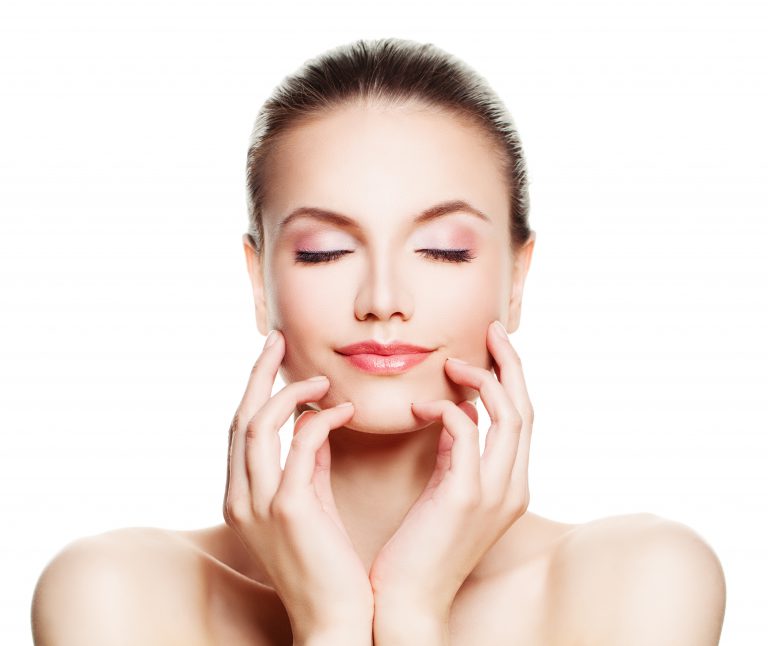 Successful results with plastic surgery require the right blend of science and art, especially in procedures that are as delicate and complex as those performed on the face. In addition to being board-certified and fully trained in plastic and reconstructive surgery, Dr Shinji Lee is an accomplished artist and has studied art and sculpture extensively. She combines her exceptional technical skill and over 30 years of experience with a keen eye for aesthetics when planning and performing facial aesthetic surgery.
Every facial aesthetic surgical procedure begins with a consultation with Dr. Lee. She will thoroughly examine your facial anatomy and evaluate your aesthetic concerns and goals before recommending a course of treatment.
Continue reading to learn more about the facial aesthetic surgical procedures Dr. Lee performs at Plastic Surgery Center 46.
Facelift Surgery
The gold standard in facial rejuvenation, a facelift addresses various signs of aging on the middle and lower facial areas. The procedure involves tightening the skin and repositioning the deeper structures of the face (the SMAS and deep plane layers) for a lifted and rejuvenated effect. Incisions for a facelift are typically made in the hairline at the temples and continue around the ear and end in the lower scalp. Dr. Lee recommends a facelift for individuals who have any of the following:
Sunken or hollow cheeks
Displaced fat on the middle and lower facial areas
Creases and wrinkles along the base of the nose and mouth
A slackened jawline
Jowls
Mini (SMAS) Facelift Surgery
For patients with mild skin laxity, jowls, wrinkles and creases in the lower facial area, a mini (SMAS) facelift may be effective. Mini facelift surgery uses shorter incisions than full a facelift, which begin at the temples that continue around the ear. Because it focuses on lifting and tightening the skin and SMAS layer only, a mini facelift is a less-invasive approach and offers limited results compared to a full facelift.
Blepharoplasty
Blepharoplasty, also known as eyelid surgery, restores a youthful and energized eye appearance by addressing various signs of aging on the upper and lower eyelids. Upper blepharoplasty removes and lifts drooping fat, tissue and skin on the upper eyelids while lower blepharoplasty corrects under-eye bags and fine wrinkles on the lower eyelids.
Brow Lift
Brow lift elevates sagging skin and tissue on the brow for a more rested and pleasant expression. The procedure can also minimize horizontal creases or wrinkles across the forehead. Brow lift is often performed in conjunction with blepharoplasty to enhance the appearance of the eyes.
Neck Lift
Neck lift creates a slimmer and more youthful neck and jawline. The procedure minimizes the appearance of jowls by lifting sagging tissue and skin along the jawline. Vertical neck bands and noticeable creases are smoothed and tightened for a softer look. If necessary, liposuction can be performed to remove excess fatty deposits that often create the appearance of a "double chin." Neck lift can be combined with a facelift to address signs of facial aging on the middle and lower regions of the face.
Rhinoplasty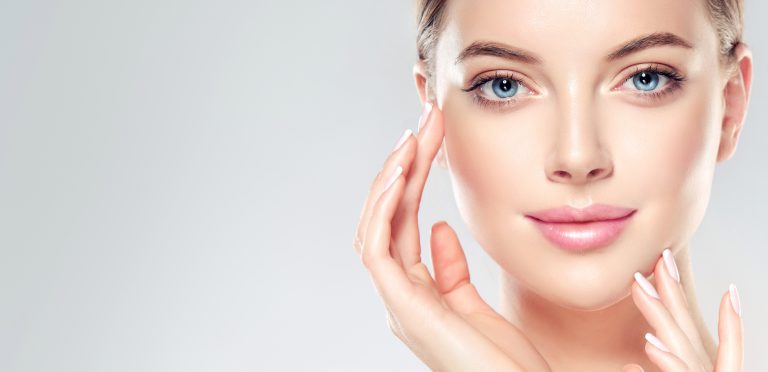 Rhinoplasty, also known as nose surgery or "nose job", addresses a variety of cosmetic problems of the nose including size, crookedness, a bump on the nasal bridge, asymmetrical or overly large nostrils and a bulbous or crooked nasal tip. Rhinoplasty can also be performed to address breathing problems and other functional problems of the nose. In addition to traditional rhinoplasty, Dr. Lee offers Asian rhinoplasty surgery.
Facial Implant Surgery
Dr. Lee offers chin and cheek implants to enhance the contours of the face for a lifted and more youthful appearance. Made of biocompatible materials, facial implants safely restore volume to sagging or hollow cheeks or more definition to a shapeless jawline. Chin implants are typically placed through an incision created under the chin while cheek implants are typically placed through incisions in the mouth, making scarring virtually undetectable. Dr. Lee selects the implant size and placement of the implants carefully to produce the most natural-looking results.
Get started on a fresher and more confident you by scheduling a personal consultation with one of Manhattan's top facial aesthetic surgeons. Contact Plastic Surgery Center 46 by calling or emailing us today.