Asian Breast Augmentation
Many Asian women with naturally small breasts desire a fuller and larger bust. Due to ethnic differences pertaining to the breast, overall figure and scarring, breast augmentation performed on Asian women requires a different approach than that used for women of other backgrounds. Asian breast augmentation requires an intimate understanding of an Asian woman's physique and her unique needs.
Meet Dr. Shinji Lee: The Preferred Choice for Asian Breast Augmentation
Women in Manhattan and the surrounding area trust Dr. Shinji Lee of  Plastic Surgery Center 46 for Asian breast augmentation. Her career as a top plastic and reconstructive surgeon spans over 30 years and includes ongoing training and education courses to stay on top of the latest surgical techniques and methods in breast augmentation. Having treated thousands of Asian women, Dr. Lee is very knowledgeable of the best approaches to Asian breast augmentation. She will help you make the best decisions when it comes to various aspects of your surgery, including incision technique, implant size, placement and shape, while keeping your Asian heritage and beauty in mind.
Important Considerations for Asian Breast Augmentation
Many (but not all) Asian women tend to be more petite and have a smaller, lighter frame than women of other ethnicities. As a result, they tend to have smaller breasts and areolas. However, many Asian women are born with large nipples. Other Asian women acquire noticeably large nipples with small areolas after giving birth. All of these concerns can be addressed during Asian breast augmentation.
In addition, scarring among Asian patients tends to be thicker and darker. This influences the incision technique Dr. Lee chooses for the procedure. Generally speaking, the inframammary incision technique, which is created on the natural fold under the breast, is not ideal for Asian breast augmentation. Instead, Dr. Lee may create the incision in the armpit (transaxillary incision) or along the edge of the areola (perioareolar incision) to better camouflage scarring.
Ultimately, Dr. Lee understands that each patient is unique as are her cosmetic concerns and goals. Dr. Lee provides each patient with personalized care and designs a treatment plan that addresses the patient's personal needs.
Procedure Details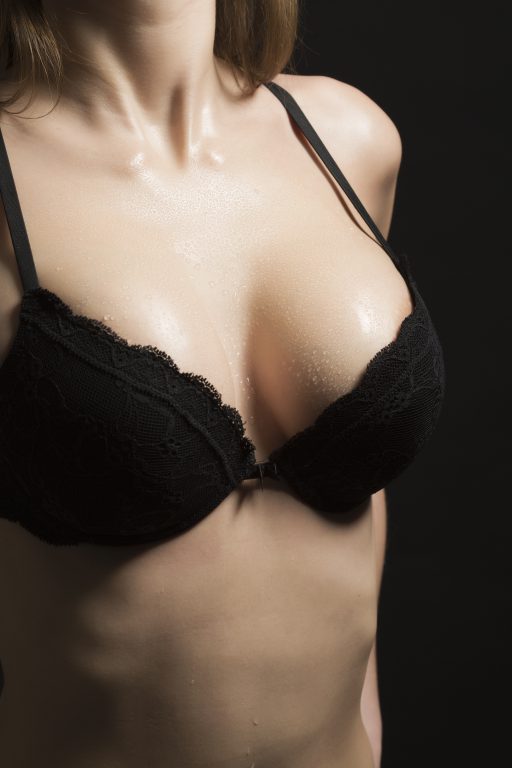 Asian breast augmentation is performed at Dr. Lee's onsite, accredited surgical suite under anesthesia. The surgeon carefully creates the incisions in a way the produces the least amount of scarring. She can place saline or silicone gel implants either above or below the pectoral muscle. For many of her Asian patients (who tend to have less existing breast tissue than other women), Dr. Lee places the implants below the pectoral muscle so they can provide more support for the implant. Implant size will depend on various factors, including the patient's measurements, existing breast volume, skin quality and the patient's personal preferences. Once Dr. Lee has finished positioning the implants in place and making all of the agreed-upon modifications, she will close the incisions using sutures.
Dr. Lee will provide you with a detailed list of instructions during your recovery, including a timeline of when it is safe to resume normal activities (e.g., work, bending, lifting arms or heavy objects, and exercise). Most patients require one to two weeks of healing from breast augmentation.
To discuss your options in breast augmentation, please schedule an appointment with Dr. Lee. Contact her Manhattan practice by calling or emailing us today.